Methylsulfonylmethane, otherwise known as MSM, is a naturally occurring organic sulfur compound that is found in plants and animals. When most people think of sulfur, they think of matches and volcanoes. But it is essential to living a healthy life.
Although it is relatively unknown, MSM is a supplement with a long list of benefits and few side effects.
There is a reason that supplementation with MSM powder is so important. Sulfur exists in every single one of our cells and is needed for proper function. But we are not getting enough of it for two main reasons.
First, many people have a poor diet and eat mostly processed foods that lack nutrition. The average western diet is high in things like meats and fast foods, but lack enough vegetables to sustain a healthy life.
Secondly, improper farming has depleted the soil. In a article published in the journal Science, they said that use of things like fertilizer since the Industrial Revolution has removed most of the nutrients.(2)
That is why a we must get our sulfur from MSM supplements.
MSM is 34% sulfur by weight, making it an optimal supplement to add sulfur to our diet. But beware, MSM has a very bitter taste. Read more about how to choose the best option for you.

Some of the uses of MSM are:
Reverse Hair Loss and Help Regrow Hair Naturally
Stop Premature Aging Symptoms
Reverse Skin Damage and Wrinkles
Reduce Joint Pain
Repairs Damaged Skin
Lowers Muscle Pain and Soreness
Aids in Properly Functioning Digestive System
Helps Prevent Cardiovascular Problems and Disease
Supports Your Immune System
The article What is MSM Good For? goes over all the uses of MSM in full detail.
3 Health Benefits of MSM
The above uses of MSM are all achieved through 3 primary ways. Below, we list the different health benefits and go into different ways they can contribute to your overall health.
Also, we go over the ways you can find the best supplements and even give our recommendation.
Heads Up: This post contains affiliate links. If you buy something from one of the links, it won't cost you anything more, but we may earn a small commission. We do our best to only recommend the best products for you. We appreciate you helping us to further our mission of helping people get healthy and to protect the environment.  
MSM Supplements Reduce Inflammation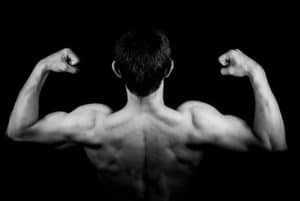 The first benefit of MSM is that it helps to reduce inflammation.
Inflammation causes a lot of problems in our bodies. From digestive health to joints health and muscles, it takes a huge toll on our overall health and causes many problems.
Taking MSM powder is one of the easy ways to reduce inflammation.
Sulfur increases cell-wall permeability. This enables the cells to release toxins such as chemicals and heavy metals while absorbing crucial nutrients and water.
Trapped toxins within a cell keep it in a swollen state in order to protect itself. Releasing the toxins enables the cell to return to normal.
Consequently, the body can function correctly once inflammation is reduced. Most people will even experience pain relief and higher energy levels.
This is shown to be especially relevant in inflammatory disorders such as arthritis, allergic rhinitis, and interstitial cystitis. In one particular study, patients with Osteoarthritis of the knee were given a daily MSM supplement for 12 weeks. In the end, they showed an improvement in joint pain and physical function. (1)
Another result of chronic inflammation is hair loss, which is talked about in detail here.
MSM Helps Create Antioxidants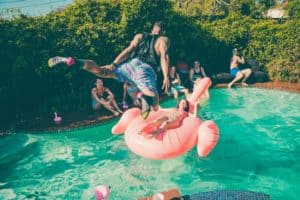 Another one of the benefits of MSM is its ability to help the body protect itself.
First of all, sulfur supports the body's production of glutathione. And glutathione is an endogenous antioxidant. That means that it is produced from within our body. Antioxidants can reduce oxidative stress by protecting our bodies from free radicals, which causes cell damage and leads to the breakdown of the cell.
I know that all sounds complicated so let me summarize. MSM supplements can help our body produce a chemical which jump-starts the anti-aging process of our cells.
This is a good thing!
Premature cell breakdown is responsible for many health problems including early aging, heart disease, and cancer.
We can all agree that is something we don't want.
Boost Skin Protein Levels With MSM
There are two major structural proteins that are a factor in skin health. Collagen and keratin.
First, MSM plays an vital part in helping collagen production, because it is also dependent on sulfur. This structural protein is the main component of connective tissue. And it makes up up to 35% of the whole human body protein content!
It helps make up bone, ligaments, and tendons. But the two most important places that you find it is in your skin and your heart. Together, with elastin, it helps the skin snap back into place. And without it, you will begin to see wrinkles and skin damage appear. In the Journal of Nutrition, they were able to show in a study of rats that a diet lower in sulfur produced less collagen in the skin.(3)
Secondly, "MSM has been suggested to have therapeutic uses for the improvement of skin quality and texture by acting as a sulfur donor to keratin."(4) Again, this is because sulfur plays an important role in the formation of it.
In summary, we need collagen and keratin to keep our skin, hair, and nails healthy. They play a role in tissue repair and formation which is essential to the recovery of the body and a healthy appearance. And they may even improve your appearance by helping to reduce wrinkles naturally.
The jury is still out on how much MSM impacts hair loss. Some people say that it has helped with hair growth, while others have not seen any changes. We wrote an in depth article on MSM and hair growth to look deeper at the science and studies.
Taking a MSM supplement ensures that we are producing enough of these proteins, which helps to achieve optimal skin health.
Conclusion
Although it may not keep you young forever, the health benefits of sulfur are amazing. By itself, MSM will not replace a healthy diet of natural food. But by slowing down the aging process and promoting overall health, it will contribute to living a longer and healthier life.
And whether you are an athlete looking for faster muscle recovery, someone just looking for an anti-inflammatory, or just want joint pain relief, MSM can be a effective supplement to add to your diet.
To ensure you are supplementing with it correctly, check out our article on how to take msm.
There are various manufacturers and forms of MSM available. Therefore, it is wise to do your research and find one that is of good quality. Most professionals recommend a MSM supplement that is distilled rather than crystallized. The distillation process increases the purity as it removed chemicals and impurities. It is usually mixed with water and then drank every day or when needed.
Also, many people choose to use a topical MSM cream for specific benefits. To check out our list of the best MSM creams, click here.
Finally, in some instances there are side effects of using MSM. Some possibilities include nausea, headache, and difficulty concentrating. Stop using MSM supplements if you notice any side effects and consult with your doctor before starting any supplementation plan.
References:
(1) https://www.ncbi.nlm.nih.gov/pubmed/21708034
(2) https://news.berkeley.edu/2015/05/07/…
(3) https://academic.oup.com/jn/article-abstract…
(4) https://www.ncbi.nlm.nih.gov/pmc/articles…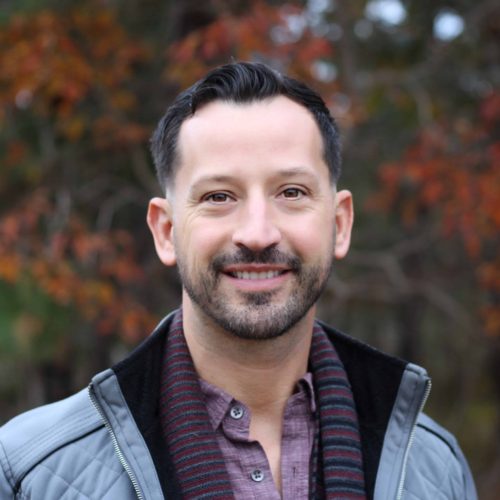 My passion for health and wellness started in 2009. My personal mission is to help inspire and guide people on their health journey. I am currently a NASM certified nutrition coach.